How To Amend Company Information
Amendment of company information is needed when certain facts regarding the company change.
If you decide to officially change the name of your business entity, add or remove members, officers, managers (or other persons related to the company), business or mailing address, registered agent, or other company details specified in the company Articles, you need to file Articles of Amendment with the state of formation.
Articles of Amendment
Articles of Amendment is a formal document that is filed with the state of registration when any business entity wants to change its legal name.
If the company also does business in other states as a Foreign Entity, it should not use the new name until it files Articles of Amendment in each one of those states.
Other Articles
Besides changing the company name Articles of Amendment allow you to amend each and every Article that is included in your original Articles of Organization or Incorporation.
Owners, Officers
Depending on the type of company and state of formation you can amend articles listing names and addresses of owners (such as members of LLC) or corporate officers. Other persons involved in owning or running the company (such as directors of corporation or managers of LLC) can be amended as well, however keep in mind that changing ownership or management of a company is typically a more complex process, not limited to just amending the articles with the state.
Business Address
If your business has moved you are required to update the current business (or mailing) address by amending the appropriate Articles.
Registered Agent
Every company is required to maintain active Registered Agent on file. If you decided to change Registered Agent you are required to amend your company information to reflect that change.
Other Articles
Other articles can be amended as well. Examples of such changes include switching your LLC from being member-managed to manager-managed, changing the par value and/or number of authorized shares of your corporation, electing it to be Close Corporation, etc.
Changing Your Company Name
Entity Name Amendment is a legal act of changing the name of your corporation, LLC, or other business entity that you use.
Companies are authorized and bound to do business only using their legal names filed with the registering state. When changing its name, company must get an approval from the state BEFORE officially using the new name.
A corporation or LLC name is changed by filing an amendment to the Articles of Incorporation or Organization (Article of Amendment). The name change amendment may be adopted by the corporation's board of directors, unless its Articles of Incorporation require that the name change be adopted by the corporation's shareholders (or, in case of LLC, by members or managers).
Checking Availability of a Name
The new company name must be available for registration, based on the records of the state. If the name is not available the state may reject the name amendment.
NOTE: when you choose to file your Name Amendment using our service, we will run a free preliminary search to check the availability of the name in order to avoid rejection before submitting the amendment to the state.
What If the Name Is Unavailable?
When placing your name amendment order with us we ask you to provide three name options to secure a name choice and eliminate a potential delay in the processing of your order. If none of the names you have requested are not available we will contact you for additional name options.
Alternatives to Name Amendment
There is a way to do business under a different name without going through the Name Amendment process. You could instead file a Trade Name ("DBA" or "Doing Business As") with the state/county where you plan to use that name.
Notifying the IRS and State Agencies
When you file the Article of Amendment for name change, your federal Tax ID (EIN) or any federal, state or local license associated with the previous company name will still remain same. Therefore you need to notify the Internal Revenue Service (IRS) and other state agencies about the change.
Ready to Order?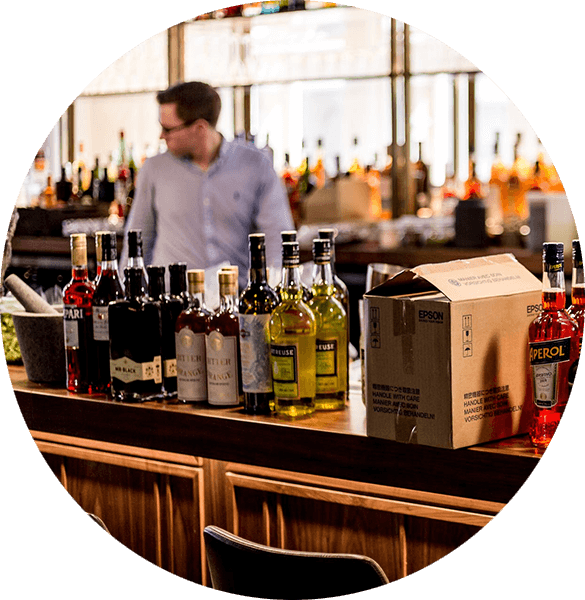 Ready to Order?
We will prepare and file your LLC application in a professional manner, all you need to do is complete our simple order form.
Please feel free to contact our representatives to guide you via chat or telephone at +1 (877) 330‑2677.
Our company offers professional business filing services that ensure your company documents and applications are accurately filed and in compliance.
Ready to Amend Your Company Information?